I'M HERE TO BRING YOU Great Deals & Steals!
I love finding and sharing great deals! I scour the web to find the best deals out there. When I find one, I will share it here so check back often! - Andrea
$10 in FREE Vitacost Credit
We recently stumbled upon the most amazing offer from Vitacost. They are offering $10 in FREE CREDIT to try anything on their site. The best part: they carry our favorite brand of coconut oil, Nutiva.
You do NOT want to miss this deal…FREE and adorable for baby!
Now you can get these 3 adorable baby products for FREE (just pay shipping) when you use code: 4HOWDOESSHE at checkout!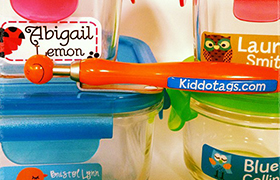 KiddoTags
offers custom labels for everything you can imagine. Stick them to your kiddo's toys, bottles, cups, pacifiers, lunchboxes, pencils etc. AND kid's clothing (iron-on's). Take advantage of FREE shipping.
ABC Mouse is a virtual classroom for preschool and kindergarten age children.
This awesome academic program is challenging, yet fun. We use it in our own homes and have seen our kids take solid strides towards reading and in math. The best part? They have FUN doing it and even ASK for time using it!
What will you do with your added "you" time once your kids are back in school?
What about a continued education? We love Craftsy because it allows your to learn and develop new skills from HOME. We're talking fun skills, like photography, cake decorating, and sewing among others. It's a craft lovers dream! Sign up now and take advantage of some of their FREE classes.
Cozi is a fabulous app
that will have you, and your whole family organized fast!
Get 2 weeks FREE
of the "Gold" subscription (which includes MEAL PLANNING!). No more stress with this tool!