I like to see a man proud of the place in which he lives.  I like to see a man live so that his place will be proud of him.  ~Abraham Lincoln

The days are counting down until we celebrate the birth of America – July 4th! And if you are a fellow Canadian, then your turn to celebrate is July 1st! I love this time of year when our thoughts turn to the place we call home and the many, many blessings of freedom that we enjoy. It is  great to celebrate what we love about the country we live in – Patriotism is a wonderful thing! I get excited just thinking about it. Today I am sharing 12 free printables that will help us celebrate our freedom, our country, and our patriotism! Yay! So, light those sparklers, put on some red, white, and blue, and let's get sharing!
1. Printable Party Crafts  3D Cupcake Toppers
Dressing up some cupcakes is a simple way to add pizzazz to your 4th of July party! And I love that these aren't the typical star or circle shapes, but still oh so patriotic!
2. The Scrap Shop Vintage "Land of the Free" Sign
The vintage feel of this "Land of the Free" sign caught my eye immediately. This looks gorgeous framed, and would also look great as posters on the wall or even on an invite!
3. Pink Polkadot Creations July 4th Bingo Game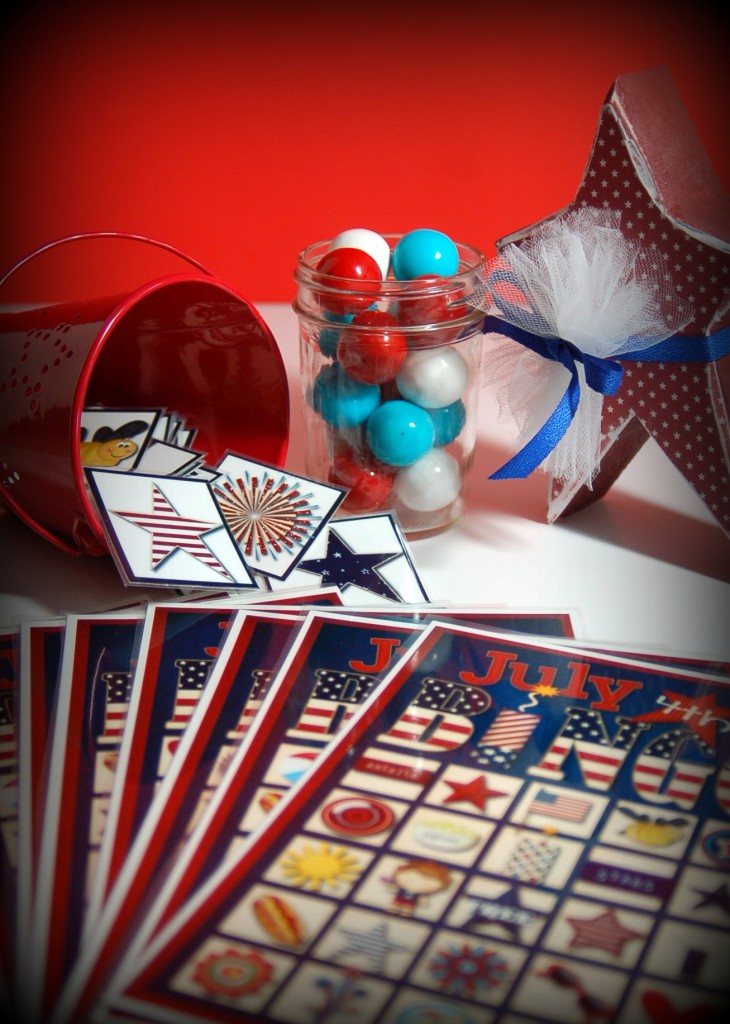 Time for some fun with the kids (or, hey, even us adults!) with this adorable bingo game!
4. Pink Polkadot Creations "Let Freedom Ring" Printable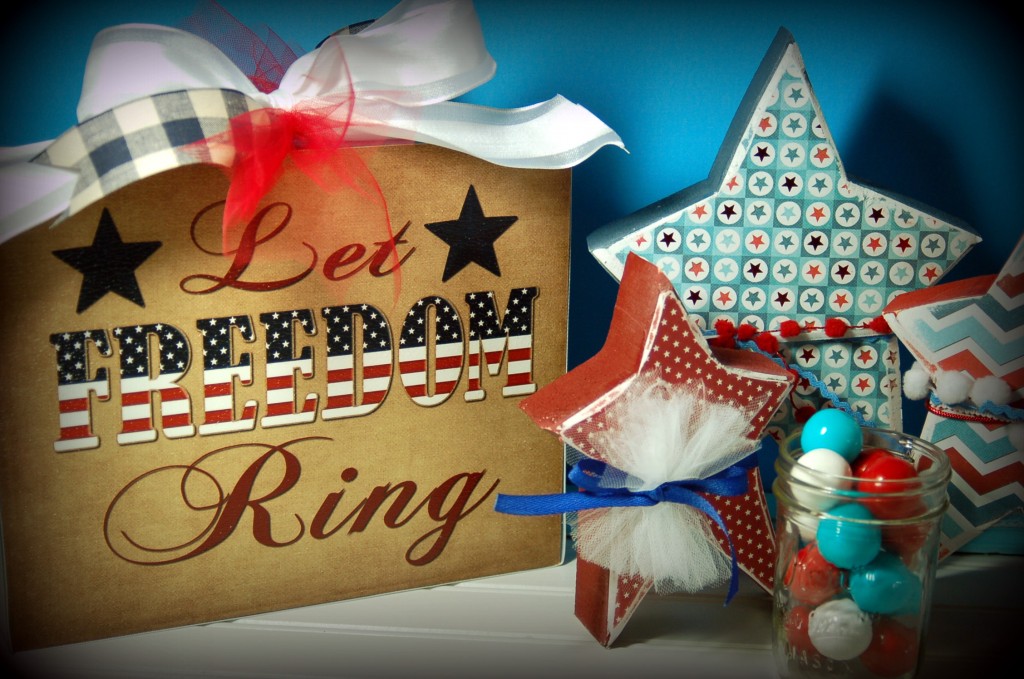 I love how this "Let Freedom Ring" printable was adhered to a wooden block to make a wonderful piece of home decor that can be used over and over again!
5. Delightfully Noted Sparkler Favors
This is a crazy-easy idea that makes a big "bright" statement for next to no cost. I love this!
6. Beth Proudfoot Stars and Strips printable Labels
Dress up the party snacks with these polka dotted and striped printable labels. Don't they look even more yummy with their "jackets" on?
July 4th can be a HOT time of year, and not just because of the fireworks! Why not print and create your own patriotic fans? Great idea!
8. Homespun With Love Patriotic Party Printables
Speaking of keeping cool – you can even dress up your water bottles and sundaes with these fun printable labels!
9. Over The Big Moon "Freedom" Printable
Isn't this a bold, bright statement? I love the simplicity of the design. This would look great framed on a mantle, wouldn't it?
10. The Letter 4 "Patriotic Pop Out Printable"
This printable really "pops", right? I think it is brilliant how uniquely she used this printable to make a real statement piece!
11. Happy Home Fairy 4th of July Conversation Starters and Jokes
If you have little patriots at home, these cute joke cards will be a huge hit! Hide one in their pocket, pop one in their baseball mitt, or stick one on their mirror. Smiles all around!
12. It Works For Bobbi "Canuck Subway Art"
And I'm sharing one for all of us Canadians out there! Fun, eh?
There are a lot of great partriotic-themed printables popping up on IShare printables  every day! I hope you'll hop on by to see for yourself, and hey, you can't beat free!! Oh, and don't forget to submit your own printables, too!! We love to share great ideas with the world!
Like This Post?